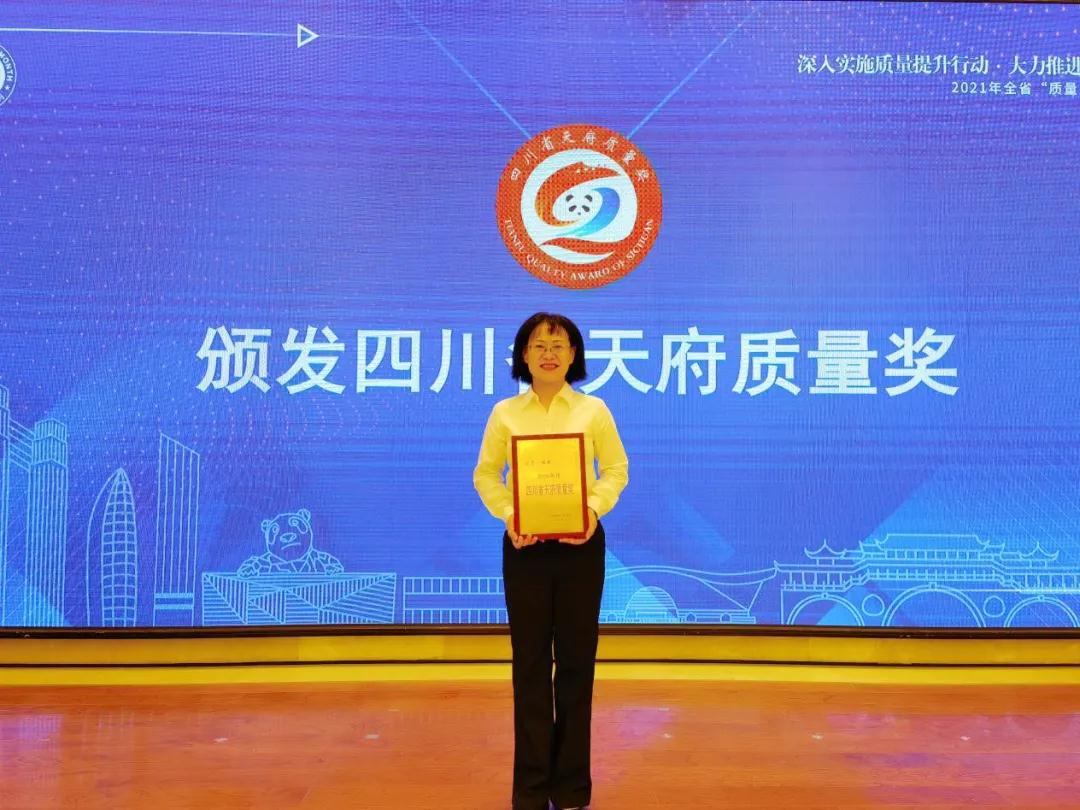 Chen Qi held the Tianfu Quality Award
On Aug 30rd, 2021, the steering group for quality-powerful province of Sichuan held the commendation ceremony of the Tianfu Quality Award 2020, as well as the opening ceremony of the Quality Month(in September every year) in Sichuan province 2021. Chen Qi, deputy general manager of Jiuzhou and director of Sichuan Jiuzhou Aerocont Technologies Co.,Ltd., attended the ceremony and received her award of the Tianfu Quality(individual).
As the highest quality prize set by the government and the greatest honor in provincial quality area, the Tianfu Quality Award, set by Sichuan Province, is mainly granted to the model organizations and individuals in the province, who have made outstanding performance in quality management and excellent contributions to economic and social development.
Comrade Chenqi won the prize with the No.1 rank among 41talents of quality management from different industries in the whole province. t was the highest praise for Jiuzhou's persistence in innovation-driven development.
Chenqi remarked Jiuzhou would keep hard working and strive for the Tianfu Quality Award(organzation)and the National Quality Award.